As a showgirl, I worked with an Australian dance troupe, the Ken Jeakle Dancers. The show was 'Hong Kong By Night'. We were on stage twice nightly, at the Kingsland Restaurant and Night Club Miramar Hotel, Kowloon, & Kings Garden Nightclub, Hong Kong.
Sometime in the early 1970s, I briefly met singer/ movie star, Pat Boone at the Kingsland Restaurant. He was one of the biggest recording stars in the US. This happened when he and his entourage came as the star of the show I worked in.  We 'showies' were asked to give up our dressing room for him and join the dancers in theirs. This was the usual routine: International stars as guests of the show arrived nightly and weekly to entertain the audience.  We showgirls, dancers, and singers were the supporting act. In meeting Pat Boone I became impressed by his genuine love and kindness.
For example, he stayed long after the final curtain call, shaking hands and chatting with those of the audience that stayed back, wanting to meet him. It was only much later, I found out Boone was a renowned Christian with his wife, Shirley. They hosted a Bible study at their Beverley Hills home for celebrities such as Doris Day, Glenn Ford, Zsa Zsa Gabor, and Pricilla Presley. For those who recall, Boone's last film of note was the Christian movie, 'The Cross and the Switchblade' (1970).
When, in the steps of Pat Boone, I agreed to give my life to Jesus, it was on this wise …
That was 1969 to late 1972 when finally I returned home to Brisbane from Hong Kong. By then other messengers and messages divinely inspired, had reached me. Finally, through Boone's book, 'A New Song', I took the plunge. I read his book and decided that if Pat Boone could do it, I could do it. I will share more on this later.
But, first things first …
I heard the Gospel first, around 1947. I was then a five year old. My two sisters and I were placed in the Queen Alexandra Home for Children, Coorparoo, Brisbane. As it happened, it was run by a Christian couple and the gospel was taught to us We had been placed there for a year. Our mother was unwell.
When we returned home we resumed our school attendance at the Upper Mt Gravatt State School. During these days I also heard the message of the Gospel taught by Mr and Mrs Sammy Beard, a dedicated Christian couple, at a Sunday School program we attended regularly as children. They ran this at Upper Mt Gravatt, Brisbane.
My parents lived out west Queensland around Barcaldine, Longreach, and Winton. Dad worked as road foreman, building the highway that you travel on today that runs between these outback towns of Queensland.
Our Mum spent her busy days living in a large tent, cooking on an open fire, educating their four school-aged children, as well as looking after a three-year-old toddler, and me, a babe in arms. I honour my parents, particularly my mother, as the outback was tough in those days and she and dad helped to build up that area with many other pioneers to what it is today.
War broke out and Dad joined the RAAF. He headed for Darwin in 1943. As an A-Grade Mechanic, he worked on American aircraft at the base in Birdum. My brother Bob has written two books "Birdum or Bust' and 'Birdum Revisited' on those and subsequent years about the trucking industry of road trains and the wild days back then. The town of Birdum is situated between Daly Waters and Laremah, off the Stuart highway. Below is the Railway station at Birdum, circa 1940. Military units were also stationed at Birdum: https://www.ozatwar.com/locations/mubirdum.htmB
When Dad joined the RAAF, mum, with their six children travelled by train to join her mother in law in Southport, on the Gold Coast. This was until Dad was finally discharged at the end of the war. They bought a banana farm in the Tweed and then sold up and bought acreage in Broadwater Road, Mt Gravatt.  He worked as the first postman in Mt Gravatt. My sister Joy worked on the telephone exchange there. We would walk a mile there and back to carry her dinner to her early evening. No take-aways then.
The property my parents purchased on Broadwater Road when sold was later developed into a brick real estate (opp. SDA school). The large property they bought on Logan Rd, opp, Broadwater Rd, Mt Gravatt was finally sold and shops still stand there today. The milk dept is opposite. Dad built the entrances off that property to meet with Rover Street and Tenby Street. We moved further uphill to it at the base of Mount Gravatt.
That property we lived on now houses the Hillsong Brisbane Central Campus, off Rover St and Tenby Street, Mt Gravatt.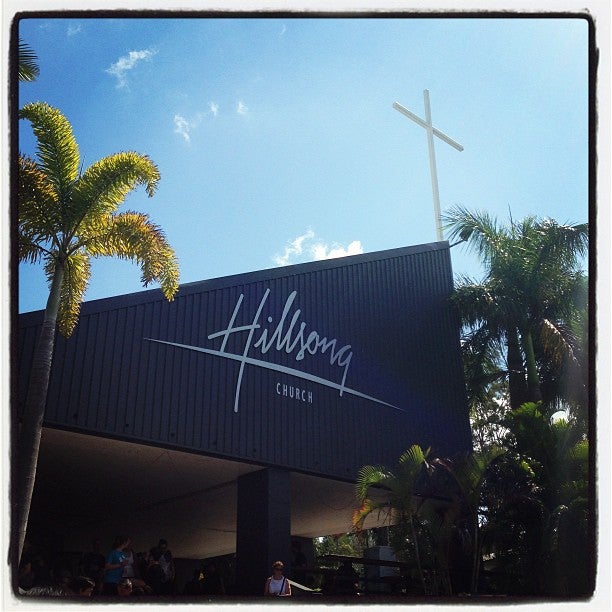 Growing up in a family of nine children, there was not much room for sentimentalities. Daily life was regimented and simply a matter of getting on with it.
I left home at fifteen and then returned again. I set off again at sixteen when my eldest brother, Bob, offered my mum to take me on in the territory with him. My mother suggested it was time for me to move on and make my way in the world. It comes as a shock today to some to hear this but this was the done thing in our family and not necessarily unusual for that time. I travelled by train alone to Mt Isa via Townsville on the Inlander which was launched in 1953.
I stayed with my brothers, Bob and Doug Foster, who at that time worked for the Australian Blue Metal Co. The crusher was at that time camped at Barrow Creek NT. Finally, Doug originally worked for Noel Buntine. He finally moved on to the cattle industry. Bob managed ABM for many years. When the ABM crushing plant eventually moved on, I got a job at the one hotel of the historically infamous (1874 and 2001) Barrow Creek. Jimmy and Bluey, known as the Harreen Brothers, owned it then.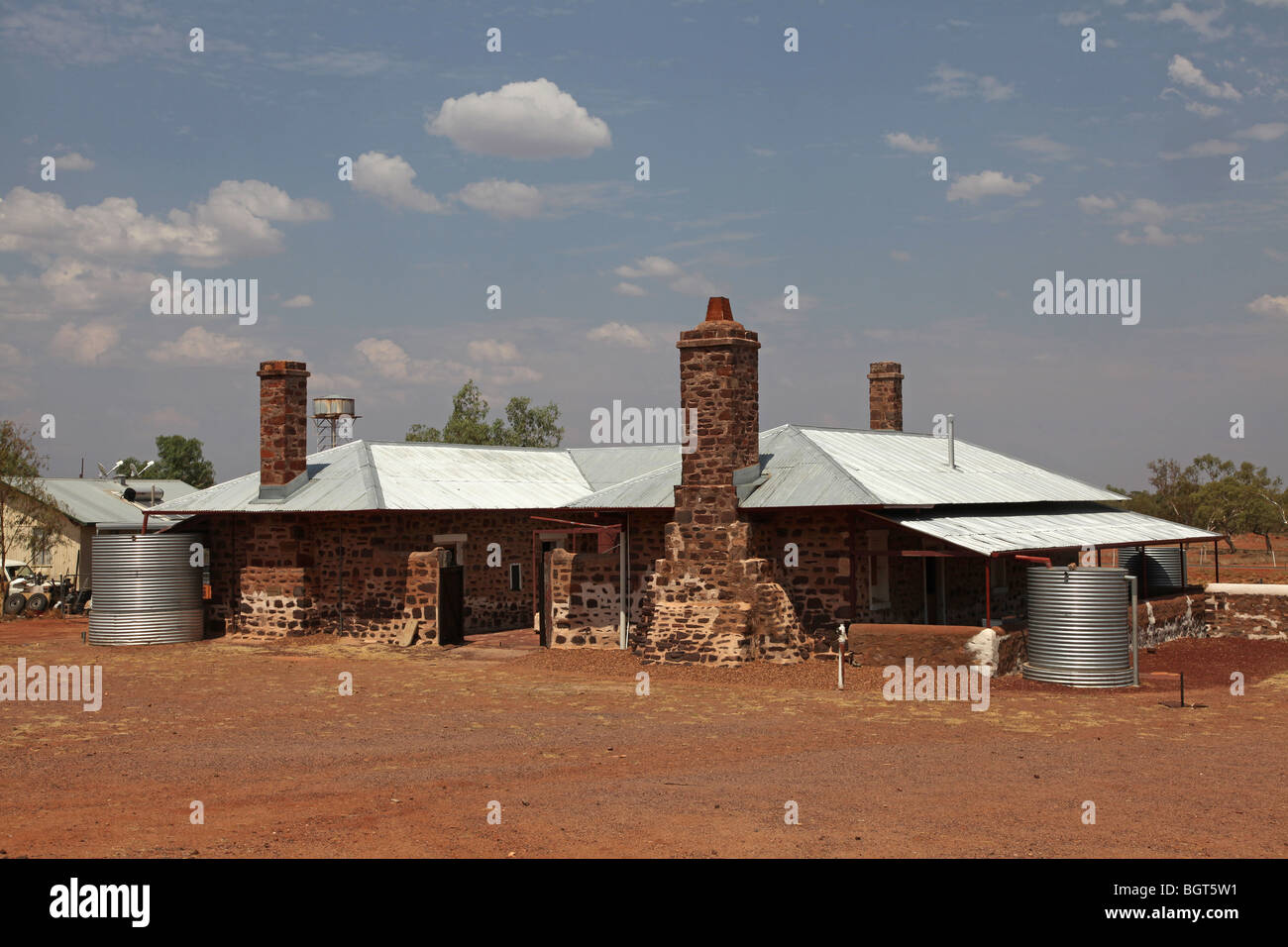 They gave me a job as breakfast cook and housemaid. I left there after a time and got a lift on a road train up to Darwin with a mate of my brothers. I landed a job in the Vic Hotel public bar, moved on to public bar work in the Fanny Bay Hotel, later, the Hot and Cold Lounge in the centre of Darwin, at the Buff Club, and finally, the Worker's Club.
During this five year stint in Darwin, I met a well-known man-about-town, John Erlandsen (alias the Log). We eventually went on the road with my brother Bob who was then manager of ABM. We lived and moved with the ABM camp for two years. We were married in Tennant Creek and our son, Mark, was born in 1964 in the Tennant Creek hospital.
We arrived back in Darwin in 1965 when I left Darwin and my marriage. My one-year-old son and I travelled via Brisbane to join a friend in Lae New Guinea. There we lived for five years. I got a job with the Australian Govt. as a clerk.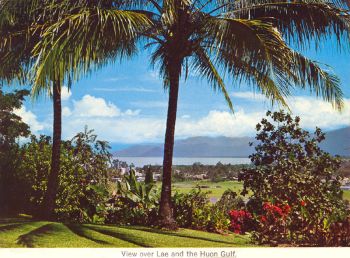 Finally, as an adult, I began to hear the gospel message in various ways. One message that caught my attention was the radical question posed on the cover of Time Magazine, April 8, 1966. I was twenty-four years of age. Time Mag posed the question, IS GOD DEAD? The civil rights movement at that time was just one of many real-world events that made the question seem apt.
Later, in the early seventies, when I was living in Hong Kong other messengers brought the good news to me. Many were believers who shared the message with those they met such as  American soldiers on R& R in Hong Kong from the Vietnam war. The British colony provided essential strategic facilities to the U.S. war effort and ranked among the largest destinations for American servicemen on R&R. Between 1965 and 1970, Hong Kong annually hosted about 200,000 U.S. ground and naval personnel on holiday. Yet another group that had an effect upon me was the Jesus Movement. I read about the message the Jesus people spread: "Smile, God loves you and so do I. "https://en.wikipedia.org/wiki/Jesus_movement.
This endearing message of the counter culture of that era appealed to me so much, I started to spread the same message to people I encountered, there on the busy streets of Hong Kong. This was before I was ever formally 'saved'. It was all good fun. But finally, I was literally brought to my knees. There was a fire, wherein, I feared, that without God's intervention, my then five-year-old son might perish.
More next time …
Hey, you there, observe the wind. She blows wherever she wants to, and you hear her, but you don't know where she comes from or where she is going next. That's a simple example from nature to help you to understand how it is for everyone who has been born of Her, the Holy Spirit, whose name is Ruah. She is independent of human intervention. She blows wherever She wants to, and leans upon who she wants to. So are those led by the Spirit … they also are free to come and go to do God's bidding (Paraphrase RBW.  John 3: 5-8).
The deciding moment that changed my life.
I had left New Guinea after five years working for the Australian Govt., and decided to go on a SE Asian Tour of Manilla, Hong Kong, and Singapore before returning to Australia to get job and settle down as my son was due to start primary school. The day before I was due to leave Lae, I sent my son to Joy, my sister, with an air hostess escort on a flight to Brisbane. He was to stay with her and her family. I visited Manilla and headed for Honkers. I met an Aussie guy by the name of George. We began to frequent the clubs together. One day he said to me he had to go to the airport as friends were arriving from Sydney and did I want to accompany him?
We jumped into a taxi to met up with three people: Joe, a well-known costume designer. from Sydney with his friends, Jackie and Michelle. He was invited to take up residence as a costume designer for the Ken Jeackle Dancers, on the first floor, Miramar Hotel, Kowloon. He was accompanied by two transgender Australian cabaret performers, cast members of the long-running Sydney-based male revue Les Girls, who were coming to join the Le Girls performing in the basement at the same Hotel.
Joe and I became firm friends. He suggested I go for an interview with the Manager of the Kingsland Club and Restaurant. It was a huge space with large round tables seating a dozen or more. The international audience would nightly attract 500 or more patrons. Back in those days no photos of the show were allowed and it was the biggest stage show in Hong Kong. Girls from Paris and Lebanon and show girls regularly travelled and worked at the top clubs in those cities during that era.
I signed a contract and started, entering rehearsals to learn the routine. I enjoyed the short hours, the costumes, the social life and the sheer fun of it all. We showgirls were celebrated, of course, and I occasionally accepted an invite to join such international guests to join them for dinner at a top restaurant.
After our first show, we'd join our hosts for dinner, then rush to the ferry, do the second show, on Hong Kong Island at the Kings Garden Night club, race to catch the last ferry back to Kowloon side, rejoin our hosts and dance the night away in lavish style:
One day, I was walking home from rehearsal with Vicky, one of the showies when fire engines started rushing past us with sirens blasting.
I felt a bolt of fear hit my gut. I told Vicky I was going ahead, that there's something wrong. I bolted and when I reached the building I lived in, sure enough, it was in lock down. There were firemen everywhere, and inquiry stations set up where one could get updated on the situation. I was as you can imagine in a dreadful panic.
My son Mark was up on the 16th floor. The Mamasan, an older Chinese woman, the owner of the tiny apartment we rented, looked after my son when I was at daytime two-hour rehearsals as well as when I went to work at 9 pm to the 10 pm show at night. Our living quarters was set up with bunk beds, a kitchenette and bathroom.
During that time outside the building, I first ran around asking people "have you seen Mark? I knew them as they also lived in the building " No. "Have you seen my daughter, wife, son, friend"? "No". The second hour I simply gave up and stood looking up to the 16th floor where my son was. I had no idea if he was safe, whether he had been abandoned, whether he was getting help to stay safe or to get out. At five years of age, I knew how very vulnerable he was. The desperation I felt is as tangible today as it was then.
By the third hour, I was in tears and praying. I'd stopped asking firemen to take me into the building. As it happens, the building was not on fire but they were searching for the source of smoke that was billowing out of it. It was still in lockdown. No-one was going in or out.
I dropped to my knees and prayed. I cried out to God, hoping God would hear me. I said the only thing I knew to say. "God please save my son. If you will save my son I'll go to church"
Three hours passed before I was allowed to go into the building. More next time. Thanks for reading…
22/1/2020 Love in Jesus, Patricia